AITCH AITCH is a luxury handbag company founded in 2017. We design our pieces for the inspired woman-- she is thoughtful, passionate, adventurous, and lives a full life.
AITCH AITCH is dedicated to keeping the time-honored tradition of master leather crafting alive, reviving it by pairing the techniques with sustainable exotic skins and meticulously curated designs.
Each piece is precisely cut, sewn and finished at the hand of master leather artisans at our studio in London.
Taking between 15 and 30 hours to complete, the craftsmanship AITCH AITCH employs produces pieces that will truly stand the test of time, in design and daily wear.
The salmon skin used in every AITCH AITCH piece is sourced from organic and sustainable fishing farms in Europe, and dyed and tanned using non-toxic and non-chemical processes by a family-owned tannery in Europe. Because of the natural dyes and material, each piece has slight variations in pattern and color.
Salmon skin is a natural by-product of the fishing industry, and AITCH AITCH is an early pioneer of utilizing the sustainable exotic material in large-scale designs.
The delicacy of salmon skin requires a technical excellence from our craftsmen and women. However, the material is also extremely durable—it's incredibly resilient despite being so thin.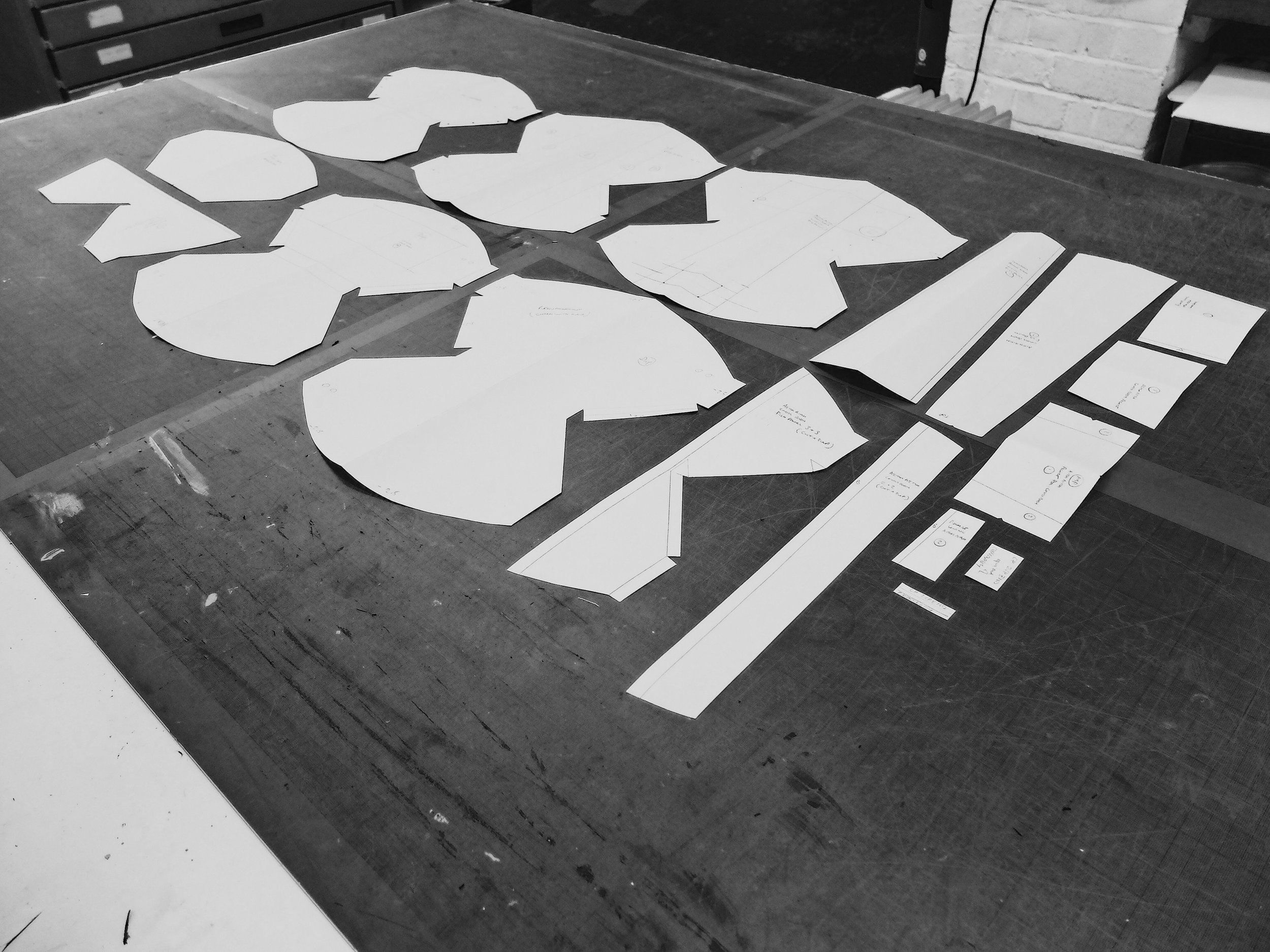 AITCH AITCH has been awarded the Butterfly Mark from the Positive Luxury Organization. Through rigorous assessment, AITCH AITCH has been recognized to uphold industry-wide standards of responsible brand that minimizes our environmental footprint while maximizing social good.
For more information, visit www.positiveluxury.com, or click the Butterfly Mark on each product page to see exactly what AITCH AITCH does to uphold these standards.
AITCH AITCH was born out of creative director Hailey Harmon's desire to live a life inspired by beauty, quality, adventure, and mindfulness. With a penchant for luxury goods and sustainable business practices, Hailey launched AITCH AITCH (the phonetic spelling of her initials, H-H) in the spring of 2017.
Her expertise in the luxury goods field stems from her work in the innovative sustainable fine jewelry designer MONIQUE PEAN's atelier, an MBA in Design Strategy from the California College of the Arts, and an apprenticeship with Beatrice Beanne, the preeminent US-based master leather craftswoman, who learned her leather practices and techniques over a 20 year period at the Hermes studio in Paris.
While traveling in Iceland, Harmon discovered salmon skin as a natural by-product of the fishing industry, and wanted to elevate the unique and exotic material to the level of luxury goods by pairing it with the exquisite craftsmanship of her London-based studio.
AITCH AITCH is truly an inspired brand—from travel to nature to modern architecture, the designs created by Hailey are a reflection of the unbounded nature of our world and interconnectedness of design, fashion, and experience.
Watch the AITCH AITCH Debut Collection Campaign Video